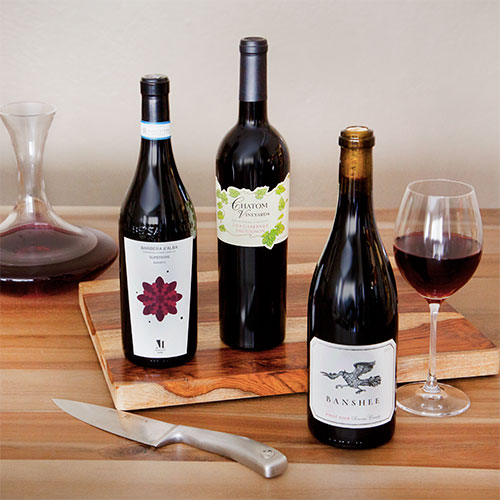 You give so much to everyone else, don't forget to pamper yourself while you have some time off this holiday season.
If you're like me, a little red wine goes a long way toward smoothing out the kinks of the day. How about a red wine gift set – for you?
And ya gotta eat, right? Steaks are the perfect complement to that smooth red wine. Why not indulge in some American Wagyu Kobe steaks?
They're a delicacy. Like you.
Or maybe filet mignon is more your style. Try your luck and enter this contest (http://www.andreasworldreviews.com/2014/12/christmas-wishes-kansas-city-steaks.html) and maybe you can even WIN yourself some steaks!
Even better!
This is the time to reflect on a year well lived. To me, red wine and juicy steaks are the perfect way to toast to what you're thankful for this holiday season.
Me? Well, I'm pretty thankful for steaks and red wine.
Photo courtesy of KansasCitySteaks.com.