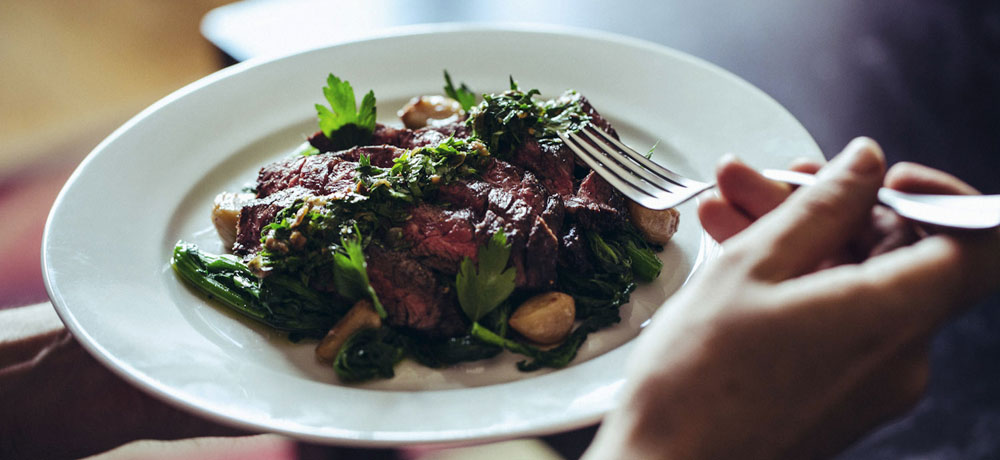 Looking for something new and scrumptious to try at home? Look no further than this skirt steak recipe!
Skirt Steak with Garlic Confit and Broccoli Rabe from Chris Robertson, a New York sous chef is decadent and delicious.
I like the flexibility of his recipe because you are not limited to just skirt steak. Try another cut if the mood strikes you!
But the red wine marinade? Well, THAT is a must.
Have fun trying this one at home – you'll be eating just like a sous chef! And this is a man who knows his food!
Photo courtesy of William Hereford via SousChefSeries.com.