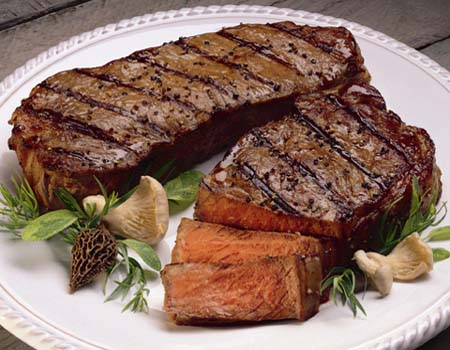 What do the ongoing political debates have to do with steak?
EVERYTHING.
See, in my world, everything has something to do with steak. And, it seems, I am not alone.
Case in point:  This excerpt from a CNN.com article about the recent debate between the Republican candidates…
"This was Rick Santorum's first debate with front-runner status. That means it was his time to get grilled like a fine Kansas City steak. And I wouldn't say he came out of it like a filet."
Gorgeous word imagery. I'm getting hungry just thinking about how Santorum did.
And yes, all things lead back to steak. This was a hilarious analogy. And oh so fitting. But this is not the first time steak has played a part in the political landscape. Far from it.
All steak and no sizzle? Seen that one before. Steak dinners shared by heavy-hitters? Check. Celebratory steak barbecues? Every time.
It just goes to show you, steak is all around us – and you don't have to look very hard to find it. Especially in the political arena.
And frankly THAT'S the kind of world I want my children to inherit. Let's just see who plays the steak card best this time around.
Photo courtesy of KansasCitySteaks.com.
Excerpt courtesy of Todd Graham via CNN.com.