Can you believe how close we are to Thanksgiving?
Are you a "Turkey All the Way" family or is there something a little less traditional on your menu?
We like a gorgeous prime rib roast. It's so visually beautiful and it makes people feel special. Really good meat does that.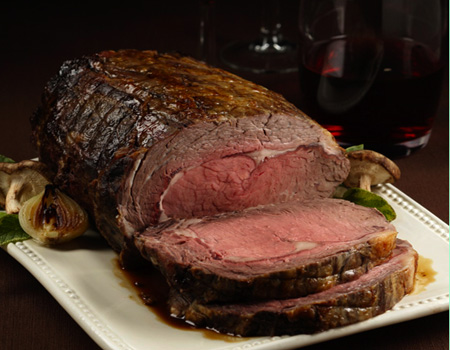 Of course, there are the purists in our family who think they cannot get through a Thanksgiving Day without the annual dose of tryptophan. So, a turkey is also served.
But for us adventurous ones, prime rib goes a long way.
And then….have you ever had a leftover prime rib roast sandwich on Black Friday while overdosing on football?
Priceless.
Spice it up a little this Thanksgiving! There's something to be thankful for. 🙂