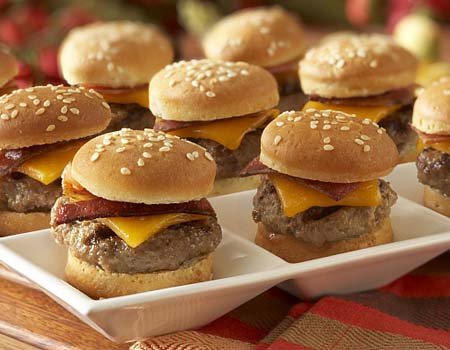 It's that time!
Leftover time!
The holiday dishes have all been put away, but there's a delicious reminder in the fridge of all that merriment and cheer.
It's turkey and Chateaubriand and prime rib roast and spiral ham all tucked in their Tupperware beds. Just waiting to be called upon for the Leftover Parade.
There are two ways to go about this.
One: Reheat and serve.
I'm partial to this one because I'm usually exhausted.
-OR-
Two: Repurpose those leftovers into equally dazzling second meals.
My sister-in-law Chef Sandy is a master at this.
Roast turkey becomes turkey soup, turkey stew, turkey enchiladas.
Spiral ham becomes ham omelettes and ham soup.
Chateaubriand? Why, beef sliders, of course!
What are your favorite leftover ideas? Time to whip them up!
Photo courtesy of KansasCitySteaks.com.