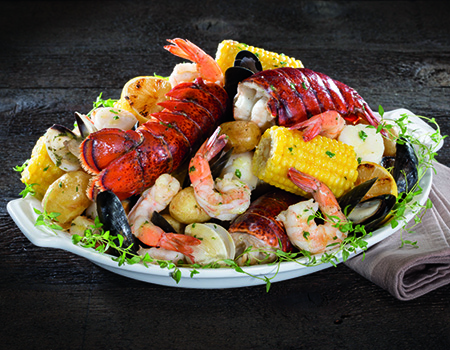 I simply adore a full meal cooked all at once!
The many flavors blend together for such a delicious final product.
A Seafood Bake mixes Maine lobster tails, shrimp, mussels, scallops, corn on the cob and baby potatoes with a rich, herbed lemon butter sauce.
Sound delicious? It is!
At my house, we add steak on the barbie for the ultimate surf and turf.
Sheer heaven.
I prefer ribeye steaks but my husband is partial to Kansas City strip steaks. But any steak cut makes sense with a Seafood Bake. It all works!
Itching to try it? All you need to do is bake for just under an hour. That's it! Add a little Chardonnay and you're all set.
It doesn't get any simpler than that. Less time working and more time enjoying!