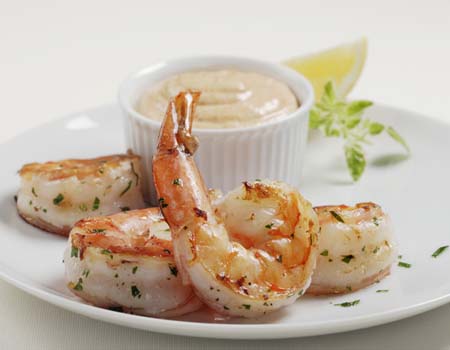 Fish Friday can mean almost anything from the sea. And it's the one day where I'll allow a break from my beloved steaks.
One. Day.
I'm thinking about some jumbo shrimp. You know, since we aren't having steak.
Ever tried shrimp pizza? It's pizza so it HAS to be good!
Check out this incredible recipe for Grilled Shrimp Pizza with Cilantro Pesto.
It's amazing. And jumbo shrimp on a pesto sauce pizza is an excellent Fish Friday option.
Let me know what YOU think of this yummy Friday dish!