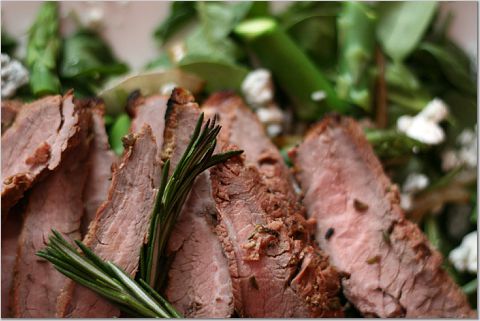 Are you on Spring Break this week? Next week? Last week? Never?
Yeah, growing up stinks sometimes. I miss the days of just lollygagging around for a week and rejuvenating for, well, school.
It was rough.
Now, that I have two rugrats, THEY are on Spring Break. And you know what that means for me?
More work.
Entertaining. Dazzling them with my wit and knowledge. Playing games . . . 24/7.
To rejuvenate myself this Spring Break, I plan to make this yummy, springy Spring Break Steak Salad.
It propels my mind to sunny days ahead — and the day when school will be back in session.
Click here for the recipe. You might need it yourself!
Photo courtesy of OurKitchenSink.wordpress.com.