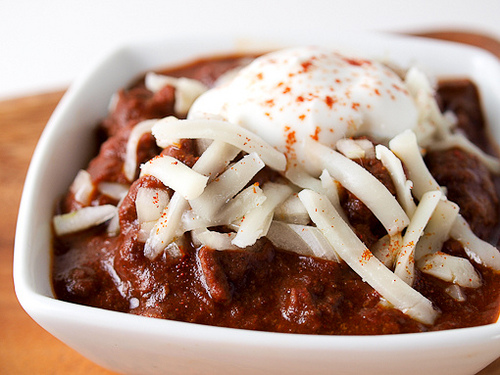 You know how your mom always told you to clean your plate?
I don't think it's gonna be a problem with this one.
This steak chili has a distinct stick-to-your-ribs quality that is extra appealing at this time of year. I know I'm always trying to find ways to stay warm.
The smoked paprika and chili powder give it the kick we all want, plus a little something more.
Make a huge batch of this to share and to freeze for later. I always like it when I have yumminess on hand on those days when I just don't have enough time to make something spectacular. And with two busy kids, well, let's just say that happens a lot.
Click here for this hearty steak chili recipe – it's mom approved!
Photo courtesy of EvilShenanigans.com.