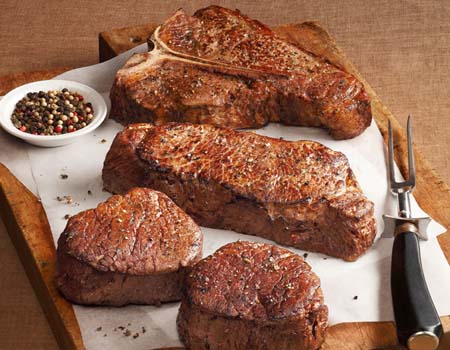 Do you wonder what's the difference between a Filet Mignon and a Sirloin steak? A Ribeye or a T-bone steak?
What the heck is Top Sirloin?
This Steak Cuts Guide will show you the way.
Each steak cut comes from a different place on the steer and that means a distinct texture, marbling and taste. When you know what to expect you can adjust your cooking times and your taste buds' expectations.
Educate yourself on these cuts – everything from origin to cooking tips – and you'll be an expert in no time!
Impress your friends, family and colleagues! Makes an excellent party trick! Steaks sold separately.