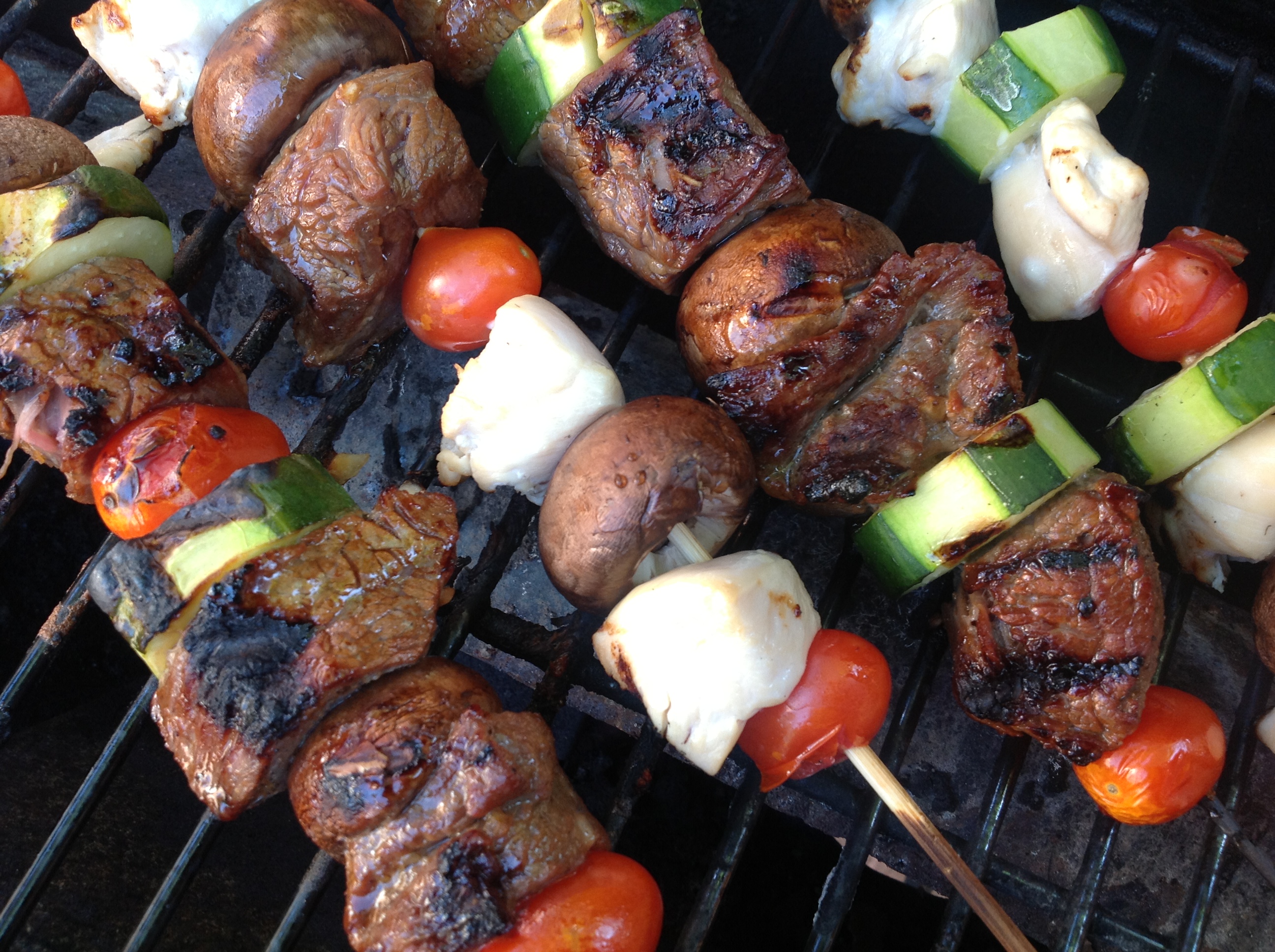 Is is just me or are steak kabobs total eye candy?
We made these last weekend with chicken and marinated steak and gorgeous veggies.
It's like fireworks on a stick!
Grilling just appeals to all the senses and that's what makes us feel so good, I think.
The whole experience from top to bottom is pure joy.
I especially like the eating part, don't you? 🙂
Get out and enjoy some of these this weekend!