For the girl who has everything . . . well, I'll bet she doesn't have this!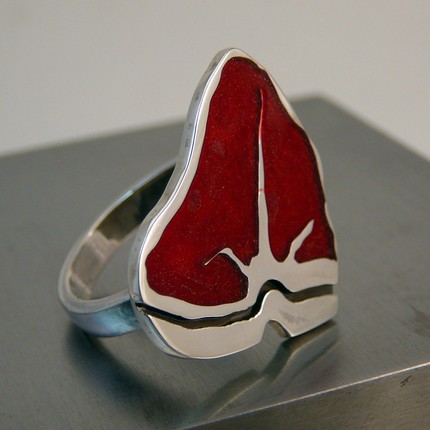 She loves steak. She loves jewelry. She loves you. Why not buy her a ring that says it all?
I mean, who wouldn't want to advertise their carnivorous desires each and every day? On your digits, no less!
If I had this ring I'd probably just save it for our special outings to steak dinners — or romantic steak meals at home around the dining table. But that's me.
Hint:  Honey, here's that holiday gift idea you were asking about.
Photo courtesy of etsy.com.