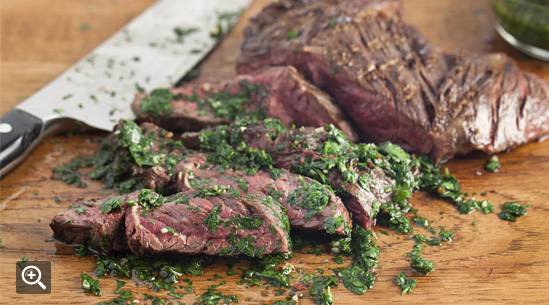 Maybe you've heard of chimichurri sauce, but doesn't it sound more exotic to call it South American steak sauce?
I love this stuff. So spicy. So lively.
This recipe calls for us to liberally apply it to hanger steak. But you can use any cut you see fit.
After all, YOU'RE eating it!
Click here for the full recipe. Ole!!!
Photo courtesy of TastingTable.com.