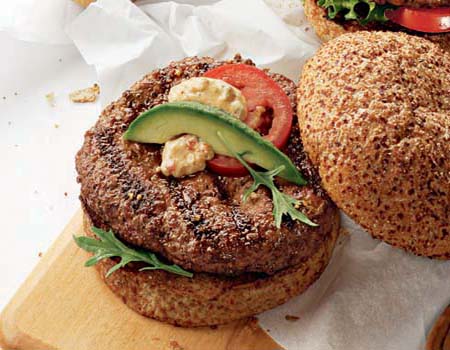 Grilling time is in full swing now. How many times have you grilled burgers this season?
Well, make it feel like the first time with some new, inspiring steakburger recipes that introduce a splash of new taste to an old friend.
This Bistro Burger recipe tastes just like a great steakhouse burger. Made with Wagyu Kobe beef, it's mixed with Dijon mustard and some other tasty surprises.
Or, try a Caprese Burger for something totally different. Melted mozzarella cheese and basil pesto? Heck yeah!
Finally, a Stuffed KC Steak House Burger is pure magic. Burgers stuffed with blue cheese, garlic and mushrooms then basted with steak sauce … just the thought makes my mouth water!
Have fun with these and other steakburger recipes in the upcoming weeks!