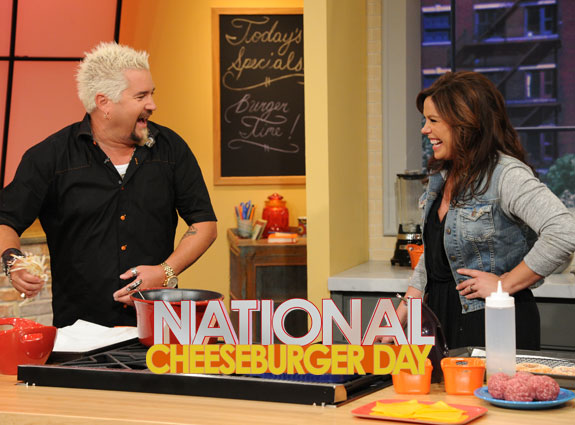 Being lovers of everything beef, I knew you'd appreciate that today is National Cheeseburger Day!
If ever there was something to celebrate – this is it!
Rachael Ray and Guy Fieri got into the festive spirit on her show and busted out with some KILLER cheeseburger interpretations.
Check out how perfectly rounded those patties on the right are. Wow.
These here are my all-time favorite burgers. And, for me, nothing except American cheese will do. I know, it's not very refined but that's just how it is.
So get out there and pay homage to a royale with cheese on this very special day!
Photo courtesy of RachaelRayShow.com.