It's still January! I hope you have been celebrating National Soup Month all month long.
What? You haven't? Don't tell me you forgot! Well, no worries, there's still time to rejoice in all that soup has to offer.
It won't mind if you're late to the party. It's awesome like that.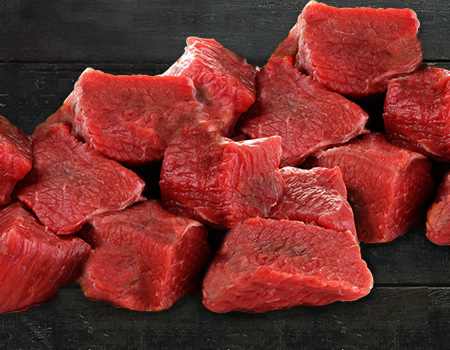 As you might have guessed, my favorite soups are the ones that incorporate steak. They're so hearty and they keep me warm and fill me up – especially at this time of year.
Filet mignon and sirloin steak seem to be the popular soup steak cuts. They work really well to flavor soup and become really, really tender while simmering. But, hey, let's not limit ourselves!
Do you have a favorite soup recipe you like to bring out at this time of year? If not, and you're looking for some inspiration, here are some delicious soup recipes to try.
You can make your own Beef and Mushroom Soup at home and revel in the tastiness of the beef tenderloin tips and shitake mushrooms.
With minced onion, garlic and sherry for flavor, this soup is a dazzler for wintertime.
Ever tried Hamburger Soup? It's National Soup Month – so it's the perfect time! Utilizing classic ground beef, tomatoes, beef bouillon and other terrific flavors, this soup is a tasty alternative to chili. Try it! It just might become a new staple in your house.
Love bacon? How about this recipe for Cream of Celery Soup with Bacon? It's so creamy and includes hearty potatoes, chicken stock and, of course, bacon!
Anything that includes bacon gets an A+ in my book.
There are so many amazing soups to serve out there. Have fun researching the perfect soup for your hungry brood. This month, let's give soup its due. It's absolutely MADE for warming us up in this cold, cold month of January!