As we go into this important holiday weekend, remember, even your steaks can be patriotic!
Don't believe me? Just click here for a kabob recipe that includes all the colors red, white AND blue. Blue potatoes!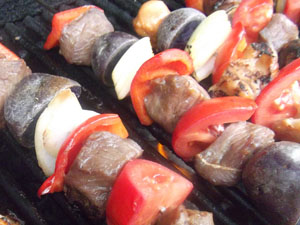 Have a safe, happy – and flavorful 4th of July!
Cow photo courtesy of Hennybee via Flickr.com.
Kabob photo courtesy of CelebratingHolidays.com.