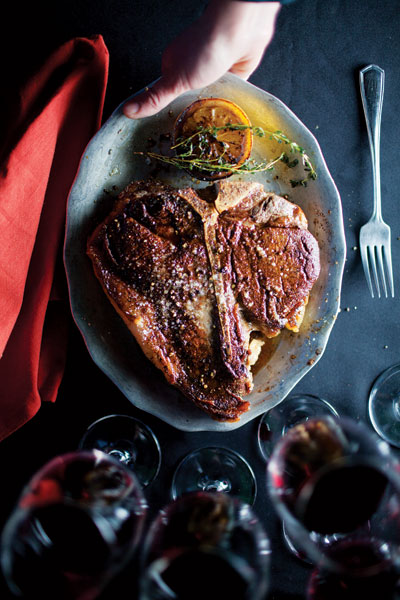 I told you I was obsessed.
Saveur has this beautiful photo gallery of summer steaks I just had to share with you. The photo above is a Porterhouse with Lemon-Thyme Butter.
Simply magnificent.
You'll see things like Steak Fajitas with Green Sauce and a Smoked Prime Rib with Peach-Chipotle Sauce.
These photos scream SUMMER and HONEY, INVITE THE NEIGHBORS – I GOT TOO EXCITED AND MADE TOO MUCH FOOD!
Music to my ears.
Enjoy your summer eye candy here! The gallery even has links to the recipes!
Photo courtesy of Todd Coleman via Saveur.com.