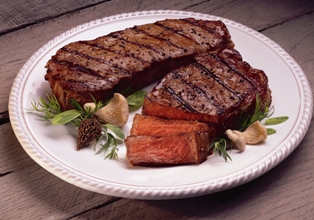 Tomorrow morning autumn officially begins. Yippee!!!
This time of year we welcome the cool weather, the changing leaves and the hearty meals of the chilly months.
So to kick your fall off right, try this yummy Sweet Autumn Spice Rub recipe on some gorgeous steaks this weekend. Kansas City strip steaks are suggested, but this rub would be wonderful on any cut you choose.
Click here for the full rub recipe. Welcome, autumn!!!
Photo courtesy of KansasCitySteaks.com.