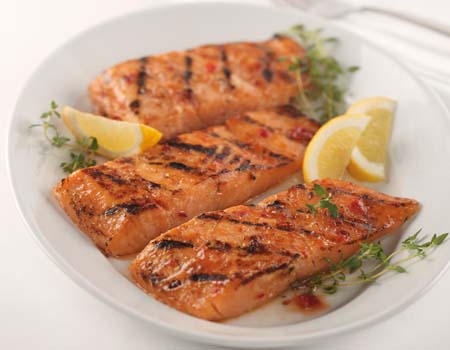 Seafood is a delicious summer treat.
And since we only have one more weekend of this beautiful season, why not try some light and tasty salmon recipes?
This sweet chili salmon (above) I absolutely LOVE! It's marinated in the goodness of a sweet chili sauce for that just right flavor combo.
Wanna dip your salmon in something tasty? Try this outstanding tartar sauce recipe. It'll knock your socks off!
You can also walk on the wild side and try a trio of seafood favorites – all at the same time: salmon, jumbo shrimp and crabcakes. It's a seafood smorgasbord!
Soak in the flavors of summer this weekend, friends, it's the last of the year!!!
Photo courtesy of KansasCitySteaks.com.