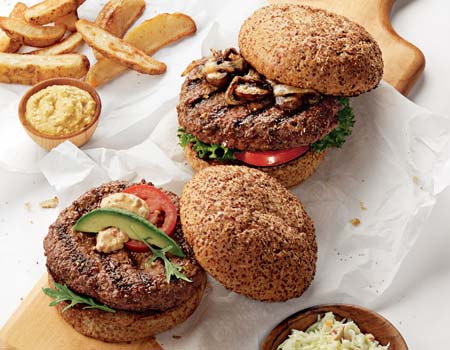 Okay, I'm competitive.
And when I'm tailgating I want my tailgate experience to be better than the guy next to me.
I want to be the queen of the parking lot.
But you can have the greatest décor, fancy plates, perfect music –if your food doesn't stand out you don't stand a chance.
So….
I always have steakburgers and all-beef hot dogs. People love 'em, kids love 'em and they're mainstays. But I like to keep it fresh with maybe some Top Sirloin sandwich steaks. You know, just to keep people on their toes. Expect the unexpected.
Then, I might offer some Wagyu steak. There's no rule that says tailgating has to be low brow. Give the people what they want!
So while I'm grilling steak I like to glance over at people with their scary sausages and plastic cheese. Maybe they'll take a page outta my book next time and really get serious.
Hey, a terrific tailgate is all about the food!