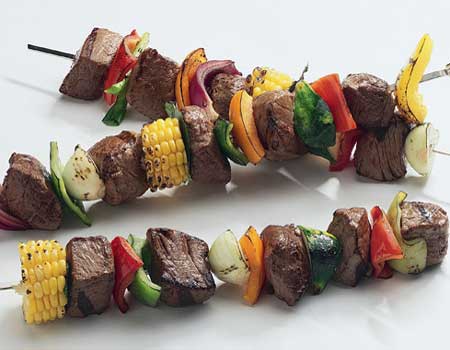 When you're watching some fantastic baseball, you're bound to work up a pretty good hunger.
Why not make it easy on yourself and just create a variety of appetizers that will fill the bill?
When rooting on the Royals, why not grill up some beef tenderloin tips from some Kansas City folks. Hearty and tasty, they'll satisfy any appetite.
Or how about some jumbo shrimp, bacon and cheddar sliders or baby brie bites?
This selection of hors d'oeuvre should get you going in the right direction. With so many to choose from, your guests' appetites are sure to be satiated.
Play ball, friends!
Photo courtesy of KansasCitySteaks.com.