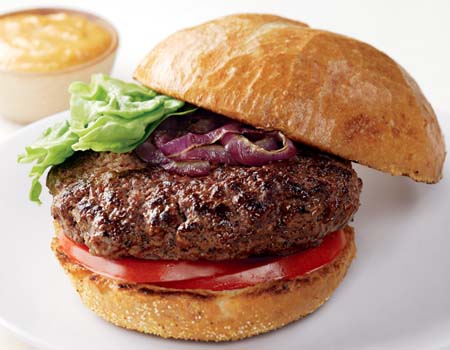 So it's quite a feat that the Kansas City Royals have made it to the World Series this year!
In honor of this momentous occasion, how about cooking up some crown-worthy meals fit for royalty?
Burgers are a great tailgating or game-watching meal – but Wagyu Kobe beef burgers take it to the next level.
Try Wagyu Kobe steakburgers as a Kobe Patty Melt with delicious Swiss cheese. Get the recipe here.
Or how about a rack of lamb? Extremely royal, wouldn't you say?
Perhaps some herb citrus scallops, filet mignon or lobster flatbread are more to your liking?
Basically, think of your Royals-watching meals as a fine dining experience and you'll be set! Any one of these new items should fit the bill.
Or try one of these recipes for your fancy feast!
Take your dining experience to new heights during the World Series – and go Royals!
Photo courtesy of KansasCitySteaks.com.