I don't need a fancy gift for my husband this Valentine's Day. He knows I love him when I shower him with food!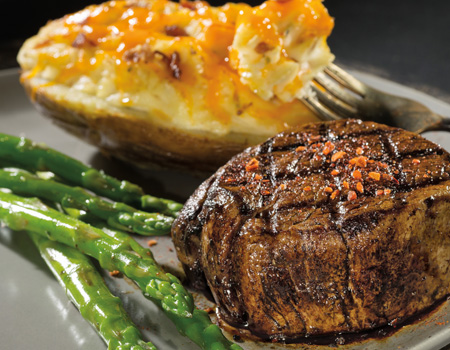 And it's got to be beef.
Any beef will do. As long as it's high quality.
Steaks of any cut. A Chateaubriand simmering in the oven. Beef tenderloin tips in the form of kabobs.
He loves them all!
And because I love him I'll work in a steak dinner this weekend to make sure he knows I'm paying attention.
With all the hints he's given me I'd be crazy not to!
What are your Valentine plans?
Are you "in between" Valentines this year? Then make yourself a beautiful steak dinner and show yourself some love!
You deserve it!