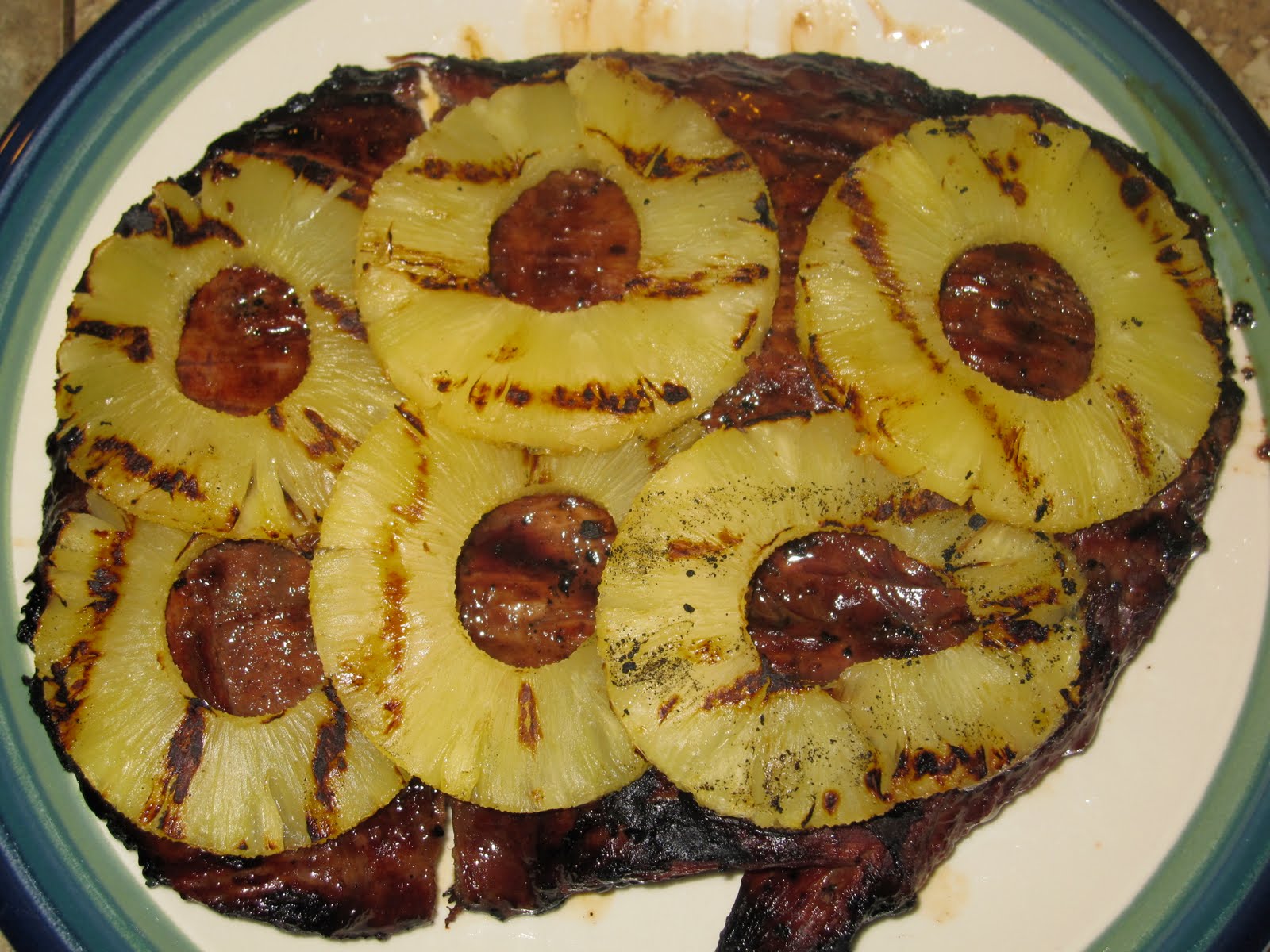 We all know that a beautiful Teriyaki sauce can be enhanced with pineapple to make for an unforgettable steak marinade.
BUT, did you know that pineapple enzymes are a great tenderizer for your steak?
It's all due to a protein-digesting enzyme called bromelain found in pineapple. Bromelain breaks down the collagen or protein in your steaks – thus, creating a more tender piece of beef.
Read more about this fascinating scientific and culinary topic here.
Want to know how to cook a fantastic Teriyaki and pineapple steak marinade? Click here.
So many uses for the pineapple in your steak creations! Try them and enjoy!
Photo courtesy of Marlena's Menu.