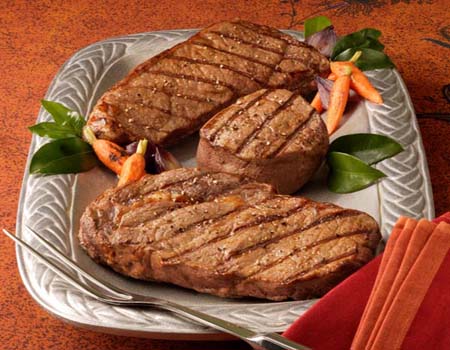 Hey, all you steak lovers! Yes, you!
Wanna take a quiz to measure your knowledge of all things steak?
Then take this steak quiz to find out your beefy intelligence.
I won't divulge mine – but let's just say I know a thing or two.
Let me know how you did – and maybe you'll learn something!
Have fun and have a super weekend filled with steak and love!
Photo courtesy of KansasCitySteaks.com.