Let's say you were forced to create a "Top 3 List of Best Baseball Tailgating Cities." What locations would you pick?
Well, so much is all in the interpretation. And personal biases happen to get in the way. I know some pretty rabid fans who are passionate about their cities and their teams.
It's like asking someone to choose the best cut of steak. Everybody has their own ideas of what makes steaks great. And, really, no one is wrong.
So this is a tough task. A lot of thought and preparation went into this (okay, I MAY have gleefully tailgated in these locations before – among others – so I've got first-hand experience to draw from). But here are MY picks for the best baseball tailgating cities. You tell me yours!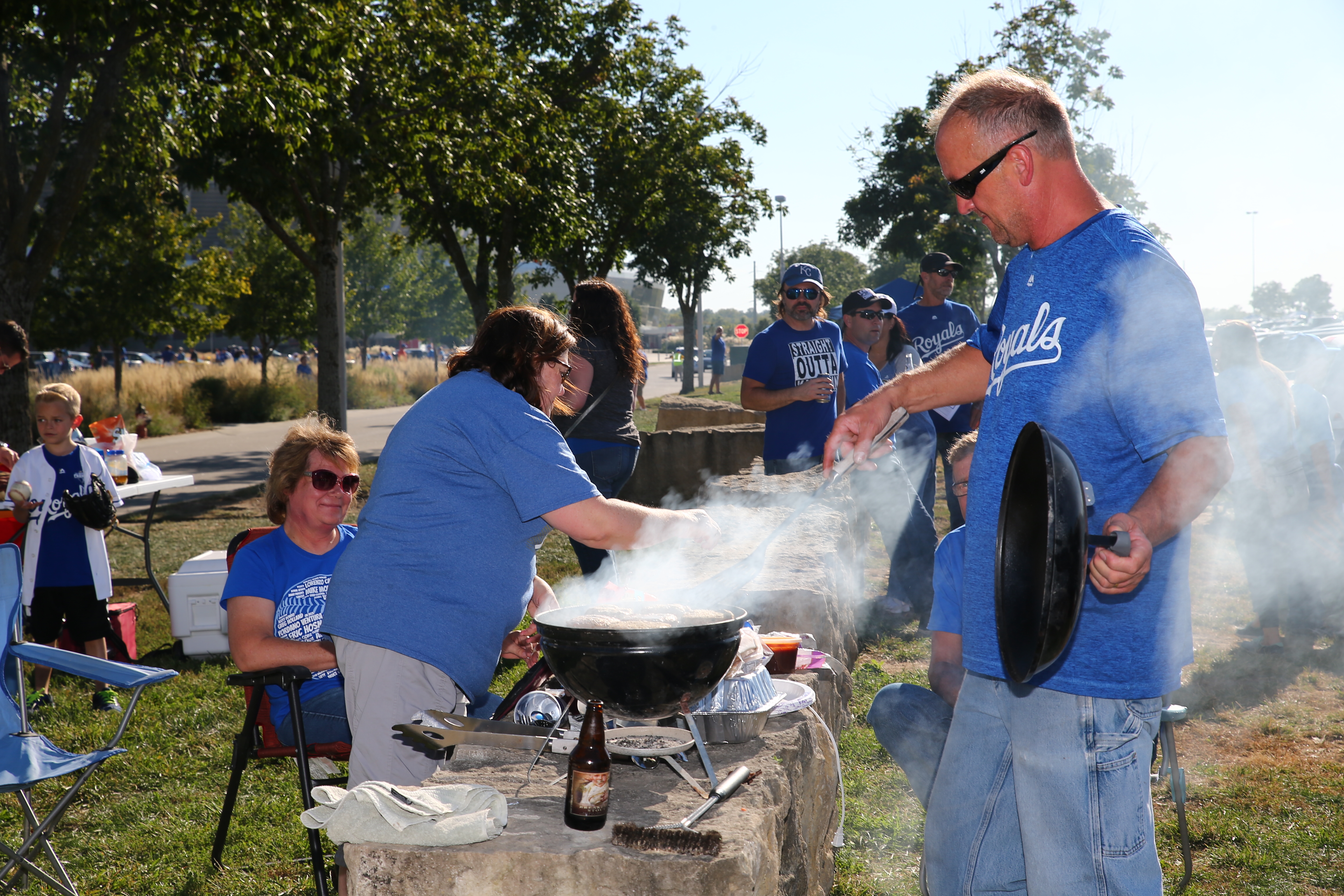 HAS to be Kansas City. I mean, the Royals. Kauffman Stadium. World Series. Kansas City BBQ. Enough said, really. Great baseball, great location, great food. What other ingredients do we need for an amazing tailgating experience? Can't think of one.
Gorgeous scenery. Laid-back, friendly atmosphere. Mountains. Beer! You have to include the Mile High City on your checklist. The stadium is right in the middle of beautiful downtown. And it's all so walkable. Yeah, Denver is a fabulous place to tailgate.
Arlington, Texas. The Rangers seem to give everybody a run for their money lately so the baseball is exciting. And Texans know their beef so you know the grilling is going to be top-notch and the weather is great – even at the beginning of baseball season when the rest of the country is thawing out. Plus, this is a must-see ballpark.
Okay, so those are my top three. I KNOW I will have some naysayers. So, tell me, what are YOUR top three best baseball tailgating cities and why?
Remember, there are NO wrong answers.