MY Final Four ways to top your steak while you're watching all those games?
Easy!
They're a fun way to dress up a steak for a different twist. So here we go:
#1. Steak Butter.
Delish. Flavorful, fresh and drizzled just right. Mmmm.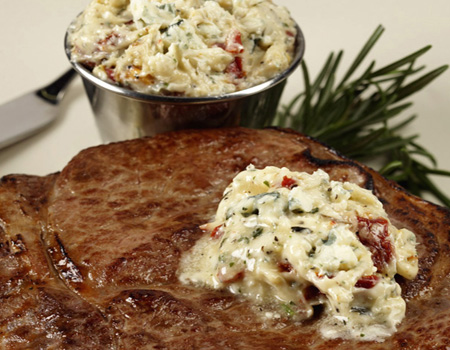 #2. Fruit.
You heard me. Fruit. Mango, lime – just try it! You might be surprised!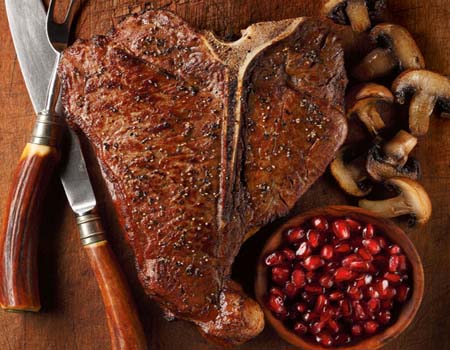 #3. Salsa.
Spoon some on top of a piping hot steak and just think of all the spicy flavors that will come alive.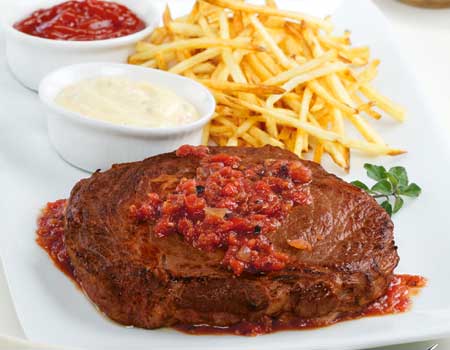 #4. Cheese.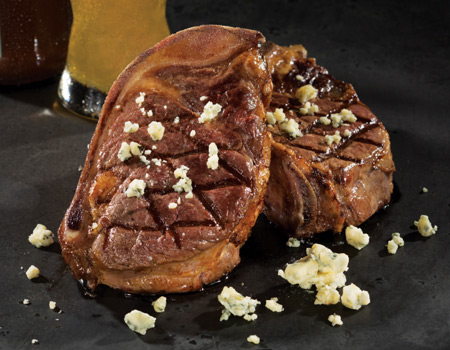 It's not just for Philly Cheesesteaks anymore. No, siree! Blue cheese, gorgonzola, feta. Something that crumbles works well. Although I'm not opposed to the melted, gooey variety either.
Want to know more about my Final Four? Click here to get some great tips for using these delicious steak toppers.
They'll help fuel you up to root on your favorite basketball team as it comes down to the wire!