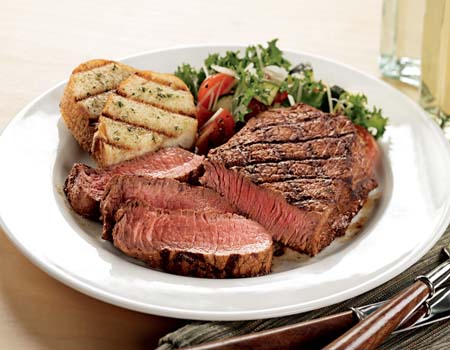 Today, class, we are going to focus on that beautiful cut we call the Top Sirloin.
Why?
A) It's tasty.
B) It's on sale here.
C) It's a great Valentine's Day meal idea.
D) All of the above.
Okay, you know the answer, but in case you're running a little slow today – it's D. 🙂
This cut is lean, firm and really flavorful. Plus, it's GREAT for grilling.
You can check out more information about Top Sirloin here, plus info about every other cut of beef you could imagine.
Class dismissed, but your homework is to grill up a Top Sirloin and report back. Think you can do it?
Photo courtesy of KansasCitySteaks.com.