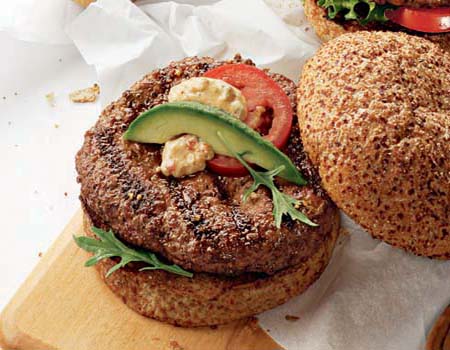 It's almost time to trick or treat!
But in all the excitement of costumes, candy and spookiness, let's not forget to eat! We've all got to keep our strength while traipsing through the neighborhood!
Since tomorrow's a special night, I recommend trying something a bit different for dinner. I'm gonna make some Wagyu Kobe beef steakburgers.
The kids love them, I love them and the night will be that much memorable!
These aren't just ANY burgers – they're Kobe beef. That makes them more flavorful and a bit indulgent.
It's Halloween – it's time to be indulgent!
Check out this Kobe beef or serve some USDA prime steaks! Now THOSE scream "Special!" also. And isn't it a night for special?
Enjoy your Halloween … I hope you get way more treats than tricks!
Photo courtesy of KansasCitySteaks.com.