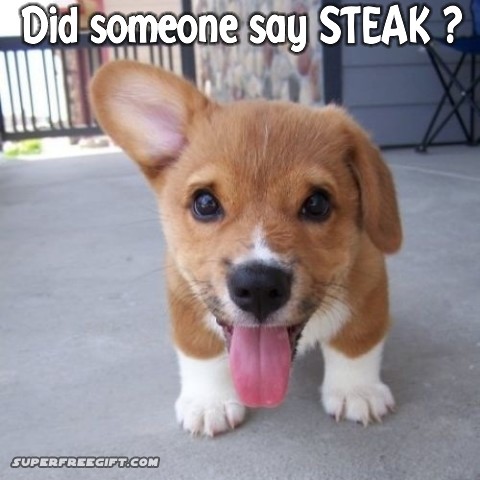 Don't you feel like this little guy sometimes? Like, "For the love of all that is good will someone please grill me a steak!!?"
I end up feeling that way by Friday most weeks. I just need something that will make me happy – and steak ALWAYS does the trick.
I slow down. I savor it. And all is right with the world.
That's how I know my husband really loves me because he will grill a steak for me in rain, sleet or snow. And he has.
May YOUR weekend feature the word "steak" and be filled with love – and maybe some basketball, too.
Happy first weekend in March, everyone!
Photo courtesy of superfreegift.com.