I just LOVE giving steaks for the holidays! People feel so special when you give the gift of excellent, gourmet food.
And what's that old saying about the way to a man's heart being through his stomach? Yeah, steak does that. It does that really well.
And we all know there are so many types of steaks to choose from. So this holiday, for the men in your life, what's the best cut of steak to give?
Honestly, that depends upon the man.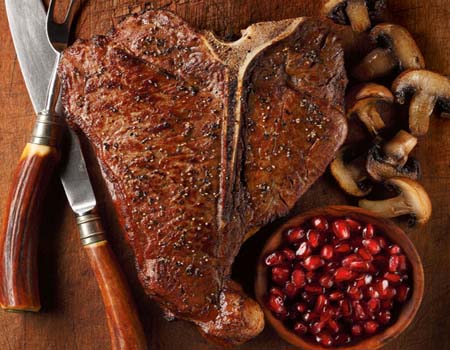 Take my dad, for instance. He's a T-bone and Porterhouse kind of guy. A man's man. But just like both of these cuts of steak – he's got a tender side.
And voila! That's gift idea number one and two. You're welcome.
Now, maybe you want to give your boss a taste of Kansas City. It's the place where the Kansas City strip steak was born. It's flavorful and thick and really makes a statement. That's gift idea number three.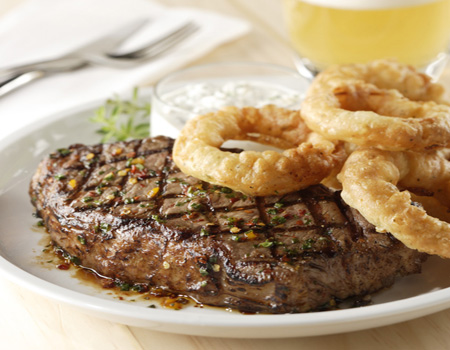 Want to really, really make an impression this holiday season? Give a USDA Prime gift-boxed combo. It's got delicious prime steaks in an assortment of filet mignon, Kansas City strip steaks and boneless ribeye steaks. This gift idea number four means you don't have to choose – they get 'em all!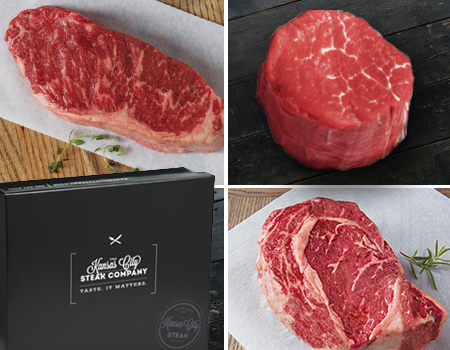 And what really, really goes well with all this amazing steak? The perfect wine! Gift idea number five is an incredible complement to any steak dinner. It completes the package! It's wine!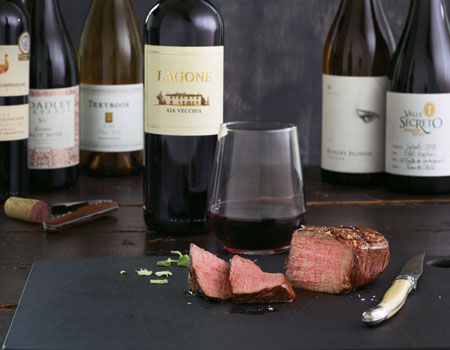 Need help deciding which wine to give? Check out this great wine pairing guide to match up the best wine with his favorite cut of steak.
And try this wine gift collection to make it even easier on yourself!
With these five great gift ideas in your back pocket, any man on your list is sure to have a happy holiday!