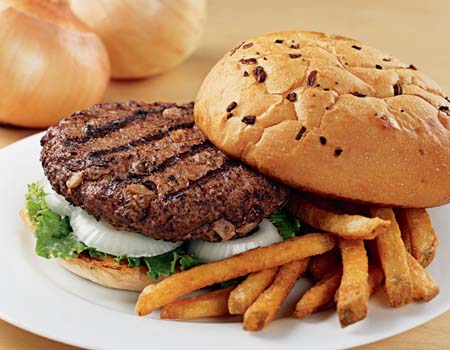 Burger, hamburger, steakburger. Call it what you will – there are many variances.
But one thing remains constant – we love 'em!
I've always heard that the term "hamburger" came from those brilliant folks in Hamburg who first came up with the idea.
But that was in the 1800s when German immigrants brought it to the U.S. What about before then? Surely there was a version before that.
Since we Americans eat an average of three (THREE!) burgers a week, it's fun to know just how this meal came to be.
So if you're fascinated, like me, you can check out "The History of Hamburgers" and see for yourself. It's full of interesting little tidbits about the meal we know and love. So read on!
Then, go make yourself a big, juicy one. You deserve it!
Photo courtesy of KansasCitySteaks.com.