Still looking for that perfect gift for your Valentine?
Give him/her this awesome T-shirt that at first glance looks like a heart, but upon closer inspection is really a steak!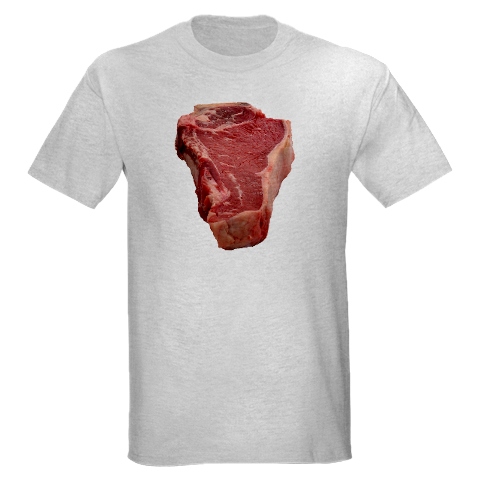 Or, better yet, YOU wear this T-shirt while cooking a steak dinner for your honey.
Who wouldn't be impressed by the forethought and kindness expressed by that???
Let me know what YOU are doing for your sweetie!
Photo courtesy of CafePress.com.