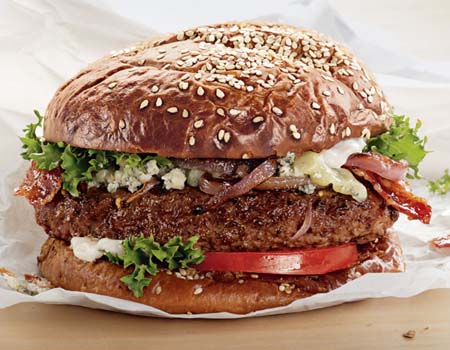 Spring is a time for cooking up a bunch of steaks and burgers – steakburgers, that is.
We've all got our favorite Burger Recipes, but why not take this time to explore some new options? You might just find a new favorite!
Interested in trying some new flavors? How about this recipe for Honey-Mustard Dipped Steakburgers with Apple Relish! Your taste buds will dance with this one.
An Inside Out Burger puts a new twist on flavor infusing your burger. It involves cutting the burger in half horizontally and adding ingredients, then placing the other burger half back on top.
Want more burger recipe inspiration? Scan to your heart's content and you're sure to find a winner!