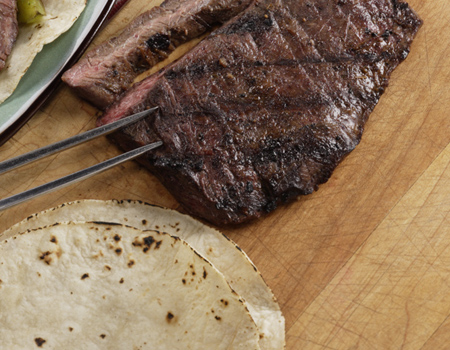 The folklore goes that in 1922, a restaurateur in Arizona accidentally dropped a pastry into the deep fryer and exclaimed, "Chimichanga!"
That's Spanish for thingamajig.
Fill it with some sour cream, cheese and beef and you've got yourself today's version of the chimichanga.
Now, since Sunday's big game is being played in Arizona, it only feels right to honor that venue by serving up some beef chimichangas while you watch!
Check out this incredible beef chimichanga recipe: http://allrecipes.com/recipe/beef-chimichangas/
Many versions of this recipe call for ground beef like you'd find in steakburgers, but you can experiment and use shredded Wagyu beef or any cut of shredded steak you love.
Have fun with your chimichangas and the big game this weekend! I know I will!