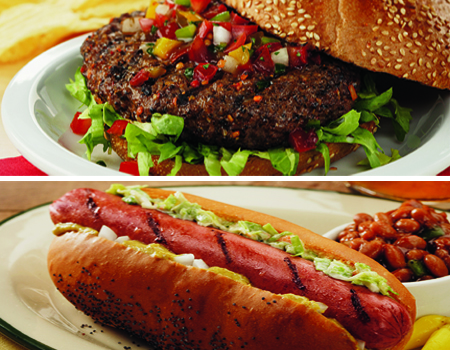 As these football playoffs continue, my mind is always on food. I like to eat while watching games – well, and while doing basically anything.
It reminds me of another epic battle:  The one between burgers and dogs.
There are voracious supporters in either camp, but which one is the real winner?
Well, whoever gets to eat it, is what I say!!!!
The ones I like – burgers AND dogs – are all made with beef. So, to me, everyone wins.
But in this poll, burgers were the clear winner in preference.
So what's your vote? Burgers or hot dogs?
Photo courtesy of KansasCitySteaks.com.