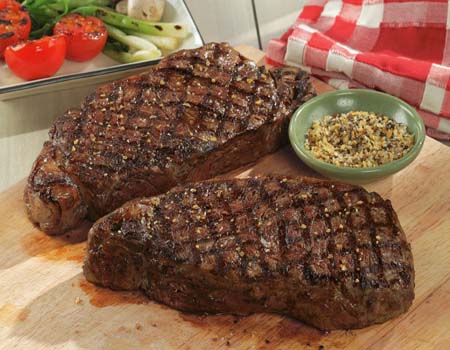 Celebrating Dad is a joy! The weather is great and cooking outdoors is a perfect fit for June.
A Father's Day cookout is a celebration I can absolutely get behind!
We love this weekend where we get to say THANKS to Dad for all he does. And for us, it's always steaks. Dad needs to be honored well and a steak is what is called for. Period.
The dads in my life unwaveringly go for a thick Kansas City strip steak. And how can you argue with that?
We'll pair them with a nice Cabernet Sauvignon to bring out the beefy taste. Because wine makes it a special affair.
Then this year, I'm going to mix it up a little by serving delicious Twice Baked Potatoes on the side. I just pop them in the oven and all the hard work is already done for me.
And some little Molten Chocolate Cakes are the best way to end this fantastic meal. I mean, come on, a liquid chocolate center? Yes, please!
THIS is the ultimate Father's Day cookout to us. How about you?