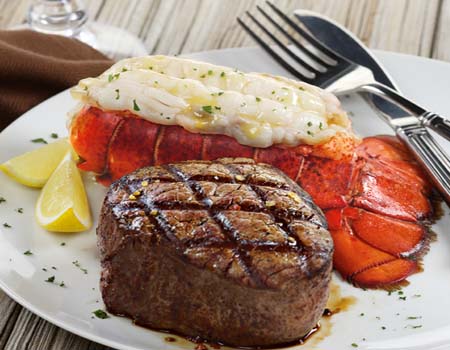 Is one of your resolutions to eat healthier?
I'll admit, it's mine pretty much every year. I seem to slip wildly near the end of the year with all the cookies, gravies, etc. that the holidays bring. So come January, it's time to get back on track.
Luckily for us steak lovers, there are some great healthy options that include beef. One of my favorites is a tender, juicy filet mignon. It's lean and it's just the right size.
And if I want to add a bit more to it, a nice lobster tail is a healthy complement that's absolutely delicious, too!
So, I'll be surfing and turfing my way through 2015 and loving every minute of it! My waistline will, too. What about you?