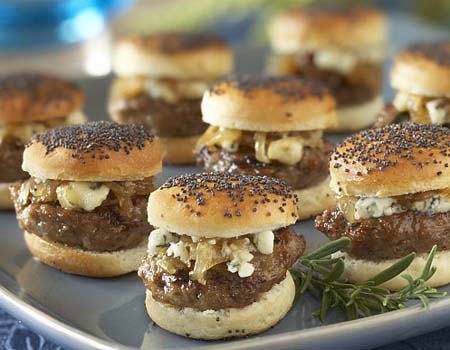 There are some great games going on this time of year. And we've got to have great food to go along with them.
If it's not a federal law, it should be.
My go-to has always been steakburgers during the game. But why not try smaller sliders with a twist like caramelized onion and gorgonzola sliders or applewood bacon and cheddar sliders?
And then there are steaks when you really want to get serious. Boneless ribeyes are my favorites, but there are so many delicious cuts to choose from – why not grill up a variety?
Hickory smoked baby back ribs are a great finger food that'll satisfy for sure. Or try a beef brisket or all beef hot dogs. You really can't go wrong with any of those.
Check out these tailgating options, even if you're "tailgating" in your own living room. You're sure to find plenty of game day food ideas that will whet your appetite!