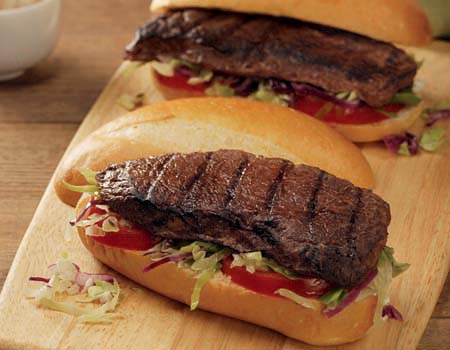 Can you believe Memorial Day is almost upon us? It's one of the Holy Grails of grilling holidays.
Are you ready?
Well, there's a sale on what I believe are the best meats around. Steaks, steaks for sandwiches, steaks for making fajitas, steak meat for skewers, steakburgers – you name it!
Check it out here and get ordering for Memorial Day. It'll be here before we know it!
I don't know about you, but I can't wait. I could use at least a day to focus on grilling, relaxing and enjoying my family. There's always too much blowing and going.
I'm ready for some laying around. How 'bout you?
I just don't want to forget the most important part – the food!!!
Photo courtesy of Kansas City Steak Company.