Continuing on with our All Hallow's Eve theme, here's a doozy to impress the neighbors.
Philly cheese steak, people.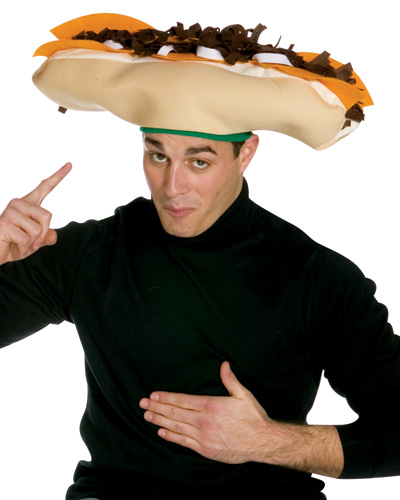 To really, truly pull this one off, though, you must first master the smirkish face that totally makes or breaks this costume.
Envision yourself as a stand-up comedian working a Bennigan's bar in the suburbs of Cleveland circa 1986 and you might just come close to this face.
You've been a great crowd. Good night!
Photo courtesy of 2ols.com.