Don't you?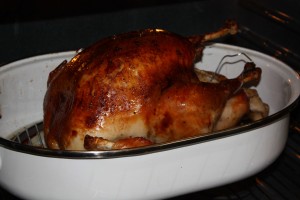 There's nothing like preparing the bird and putting it in the oven early and that first whiff of what's to come. You know' it's too early to eat it but you really, really wanna.
It makes the day go by vvveeerrryyy sssssllllllooooowwwwllllyyy. Until it's time to eat.
We're eating early — around 1 pm.
There's football to watch, dontcha know? (Go Cowboys.)
More later on how the turkey and all the trimmings turn out.
Until then . . . happy Turkey Day, everyone!