Maybe it's because it's lunchtime.
Maybe it's because I had yogurt for dinner last night.
But I NEED STEAK.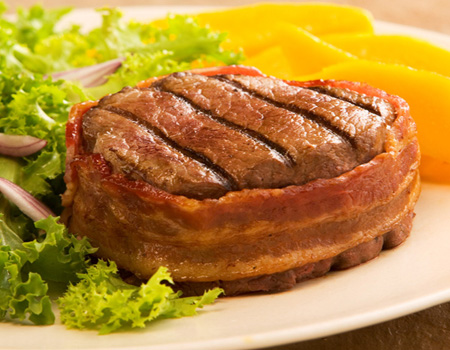 Beautiful, beautiful steak. Do you see that bacon? Oh, I need bacon, too.
Excuse me, I have to make a phone call. No, not to the Steak Fairy. To my husband.
I know what we're having for dinner tonight.
Photo courtesy of KansasCitySteaks.com.