It was cold this weekend and we wanted something to make us feel better about being mammals and hating the weather.
What better than a hot, juicy piece of steak??!!
First, we clicked on our remote control fire (tres classy) . . .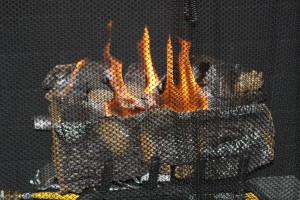 Yeah, I said we *clicked* it to the "on" position. Carry on.
Then, we found some cool jazz tunes on the Sirius satellite radio . . .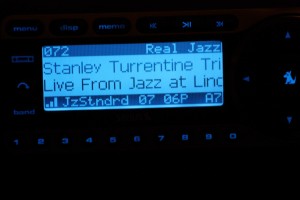 We then began the marinating. Filet mignon in Worcestershire sauce, sea salt, ground pepper (and cayenne pepper for my spicy husband).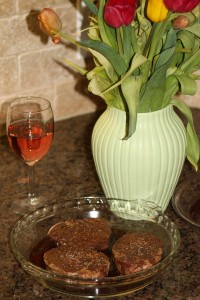 After partaking in some wine and reminiscing about the days when we thought jazz was for old fuddy duddies, the steaks were put on the grill in 25-degree weather. Outside.
I watched from the kitchen.
The end result was everything we imagined. Tender, juicy filets to warm the body and spirit.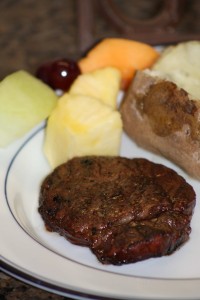 We then scooped up the kids, put them in bed, read all about sea monsters and retired to the fire-lit living room with the rest of that bottle of wine.
No sitter needed. No dress code. And no tips.
Unless, of course, you count my husband reminding me to click the fire off as a "tip."
Our evenings at home always far surpass the nights out in the elements because they're custom-made just for us.
Perfect.