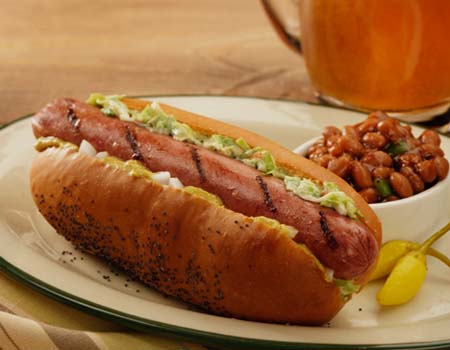 Today is National Hot Dog Day!
Let's rejoice!
For funsies, our friends at the National Hot Dog and Sausage Council have created a rather serious hot dog etiquette guide. So let's talk about some hot dog dos and don'ts on this very special day.
DO…
Eat a hot dog in a bun with your hands. This is a hands-only meal.
DON'T…
Put condiments between the dog and the bun — they should always go directly on the hot dog.
DO…
Use paper plates when serving hot dogs. Fine china? Uh, no.
DON'T…
Put ketchup on your dog after the age of 18. This is a hard and fast rule.
Want more hot dog etiquette? Check out this page and study up for your next cookout!
Photo courtesy of KansasCitySteaks.com.