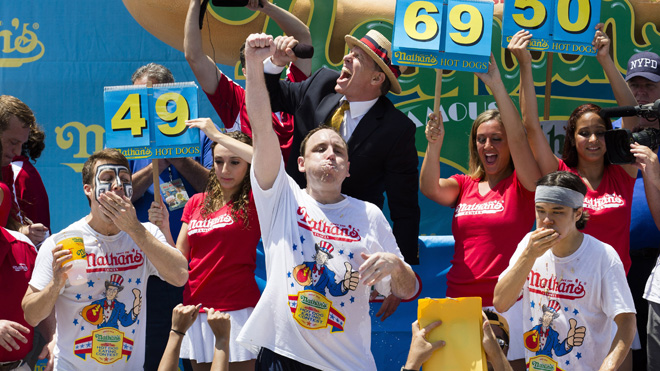 It's National Hot Dog Month! Yes!
And Nathan's just had its famous Hot Dog Eating Contest. What a way to honor the frank – shove as many into your mouth as you can in a short amount of time.
This year's champion is Joey Chestnut, who set a new record of 69. He absolutely shattered his own record. He beat it by one.
Chestnut says he does this for the "prestige" and not the prize money. And can you blame him?
Read on for more about the hot dog record here.
And have your own contest at home with these beef franks. Ya gotta eat the buns, too. So make sure you're hungry first.
If you do hold your contest at home you won't win the prize money, but the prestige factor will definitely be there.
Eat on, my hot dog loving friends!
Photo courtesy of AP via foxnews.com.