It's a new year! Time to open our minds to new things, new tastes and new opportunities. That's one reason I love January. It's a fresh start. And it's exciting!
I mean, what are New Year's Resolutions for? To push us. To better ourselves. To challenge us. That applies to the food world as well.
Okay, EVERYTHING applies to the food world to me. But that's just how I see the world.
So tell me, did you start the year with some black-eyed peas? Or did you have a fancy prix fixe menu for the new year?
Any way you slice it, food plays a big part in ALL of our celebrations (and it's not just me) – and throughout the year.
This year, why not try some new foods? Haven't tasted steak tartare yet? Make 2016 the time when you at least TRY. It's a delicacy, right? You might really like it!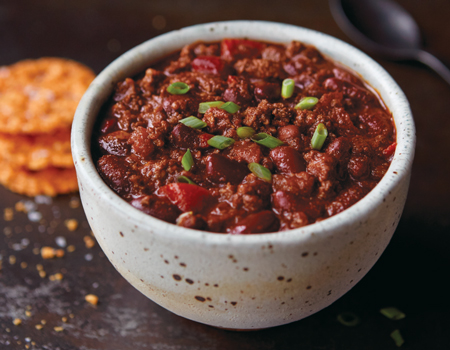 Or how about some beef and red bean chili? Ever tried it? It's ground chuck slow-cooked, fresh, flavorful tomatoes and a three-chili blend. Delicious!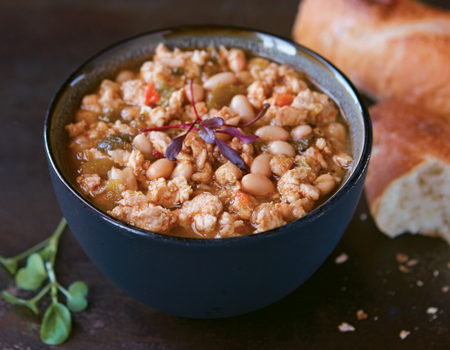 Want to go the chicken route? Test out some chicken and white bean chili. This dish combines slow-kettle-cooked chicken with peppers and a Southwest seasoning. Yee-haw!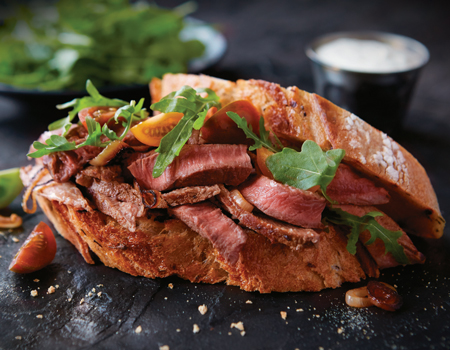 Maybe you can make this year the year you try a fantastic Ribeye sandwich steak. Such a perfect cut to create a tender, tasty sandwich. Believe it or not, some people have never put a steak on a sandwich. Are you one of them? If so, change that this year! It's so satisfying!
There are so many ways to expand your mind and test your palate. Have fun trying new foods and new tastes. There are so many things to try!
So what foodie things will you challenge yourself with in 2016? Let me know in the comments below!