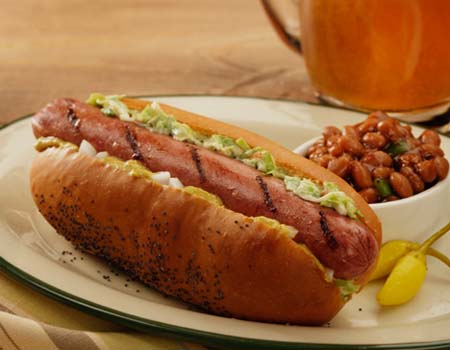 I just found out that July is National Hot Dog Month.
Where have I been? It's almost the middle of July and I'm just now finding this out?
MY fave dogs are all-beef hot dogs. It's just how I roll. The flavor is outstanding and these are my pick for "Top Dog."
How about you? Are you a hot dog fan? Will you be celebrating all month long?
July is just full of celebrations, isn't it?
Photo courtesy of KansasCitySteaks.com.