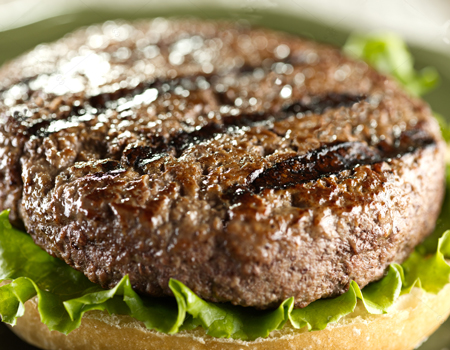 Seems like there's always a holiday coming up! Maybe because there's at least one almost every month throughout the year.
And I love that. It's a chance to celebrate and take a break from our everyday lives. What a blessing. So how do we take advantage of these special times? We can't just let them pass without stopping and slowing down and ENJOYING. We all deserve that.
And food, to me, is what makes the holidays extra special – no matter WHAT holiday it is!
It's Mid-March now, so that means St. Patrick's Day is coming up. Luck o' the Irish, everything green and lots of merriment. I can't wait!
We all celebrate differently. Some people like to go very authentic – taking part in some very Irish traditions and customs. And that's wonderful. I take a more casual approach to this holiday.
Many times, I like to cook up an amazing steak meal for a holiday – any holiday. But St. Patrick's Day seems to call for a steakburger fiesta instead! Patties for Paddy's, I say!
Want to do the same? Here are some great burger recipes to try for your St. Patrick's Day celebration – no matter how you're celebrating.
Start with this Alas Burger Marinade. It's so tasty and full of fantastic flavor! It'll make your burgers really pop. Don't forget to add pickles and/or lettuce for a touch of green!
Then, there's these fun Inside Out Burgers. With bleu cheese crumbles and delicious bacon, it's a flavor sensation. You'll cut those patties in half horizontally, and add the ingredients to two levels. Yum!
Finally, serve a Kobe Patty Melt using American Wagyu Kobe beef, rye bread and lots of deliciousness in between. They'll love it!
So, let's get started on planning our Patties for Paddy's adventures. St. Patrick's Day is coming up soon! Enjoy!